Do you like this game?



Red Ball 4: Volume 3





Category: Puzzle
Description: The final installment of the popular Red Ball 4 series is here. Roll the red ball from platform to platform as you navigate your way through a scary factory. Dodge past all of the various obstacles as you try and complete each level without dying.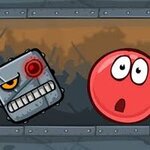 WASD / Arrow Keys: Move Around