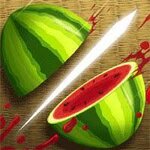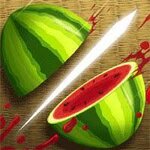 Play Now!
Fruit Slasher
To play this game you must enable flash, click the button below to enable.
Enable Flash
OR
1. Click the
i
or icon top left in the Chrome address bar.
2. In the Flash dropdown, select 'Allow'
3. Refresh the page.
Do you like this game?

Rating: 89 percent based on 221 votes.
Fruit Slasher
Genres :
Action
Description:
The game is based off of the popular Fruit Ninja game. The game is fun and challenging and you will need to use your mouse to slice up all the fruit before it hits the ground.