Do you like this game?



Arkadium Bubble Shooter





Category: Arcade
Description: Arkadium Bubble Shooter is a fun bubble shooter arcade game where you need to try and pop all of the bubbles before time runs out. Use your cannon to shoot bubbles and match together three or more bubbles of the same color to clear them and increase your score.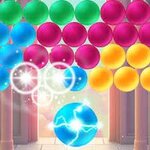 Mouse: Play