Do you like this game?



Stick Archers Battle





Category: Shooting
Description: Stick Archers Battle is an addicting two player archery battle game with retro style graphics. Grab your bow and arrows and battle it out against you opponent in different weather conditions and level designs. Try and eliminate your opponent as fast as possible to win the dual.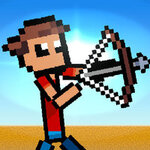 Player 1: W
Player 2: Up