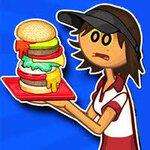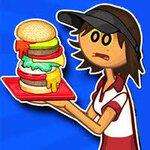 Play Now!
Papa's Burgeria
To play this game you must enable flash, click the button below to enable.
Enable Flash
OR
1. Click the
i
or icon top left in the Chrome address bar.
2. In the Flash dropdown, select 'Allow'
3. Refresh the page.
Do you like this game?

Rating: 90 percent based on 64 votes.
Papa's Burgeria
Genres :
Cooking
Description:
You are working at a burger joint and you have to work your way up the ranks and make the perfect burgers. Cook, build, and serve the best burgers to try and keep your customers happy.