Do you like this game?



Idle Miner Space Rush





Category: Arcade
Description: Idle Miner Space Rush is a free online multiplayer game where you get to venture into outer space as you search for valuable resources on distant planets. Dig through the earn and try and mine more moonstones than your opponent to earn the highest score.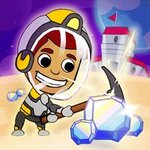 WASD / Arrow Keys: Move