Do you like this game?



Soccer Skills: Euro Cup 2021





Category: Sports
Description: The 2021 Euro Cup is back and your goal is to lead your home country to victory and win the tournament. Play a series of 11 vs 11 soccer matches on your journey to winning the Euro Cup.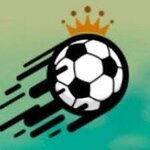 Mouse: Move Around / Shoot the Ball