Do you like this game?



Snowcross Stunts X3M





Category: Sports
Description: Snowcross Stunts X3M is a fun snowboarding game where you get to show off your snowboarding skills. Head out to the steep slopes where you will compete in a snowboard competition against the top snowboarders from around the world. Perform some crazy stunts to win the competition.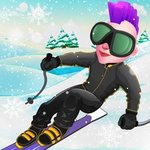 Up: Accelerate
Down: Brake
Left: Lean Left
Right: Lean Right