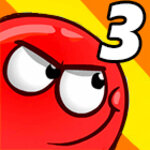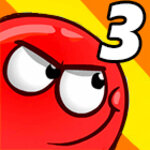 Play Now!
Red Ball 3
To play this game you must enable flash, click the button below to enable.
Enable Flash
OR
1. Click the
i
or icon top left in the Chrome address bar.
2. In the Flash dropdown, select 'Allow'
3. Refresh the page.
Do you like this game?

Rating: 92 percent based on 57 votes.
Red Ball 3
Genres :
Puzzle
Description:
A fun game in the Red Ball series where you have to roll the ball through the level, collect all of the stars, and reach the end without falling. There are many obstacles in your way to try and stop you.