Do you like this game?



Puppet Soccer Challenge





Category: Sports
Description: Puppet Soccer Challenge is a fun physics based soccer game where you get to show off your soccer skills. Choose the correct angle and power to knock the ball over the obstacles and into the net to score a goal. Try and score as many goals as possible before time runs out.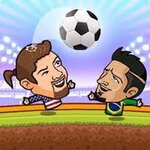 Left Click: Kick the Ball