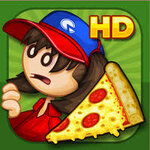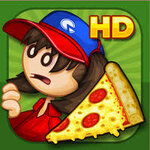 Play Now!
Papa's Pizzeria
To play this game you must enable flash, click the button below to enable.
Enable Flash
OR
1. Click the
i
or icon top left in the Chrome address bar.
2. In the Flash dropdown, select 'Allow'
3. Refresh the page.
Do you like this game?

Rating: 92 percent based on 60 votes.
Papa's Pizzeria
Genres :
Cooking
Description:
Your manager is gone and it is up to you to manage the Pizza shop for the weekend. You need to keep your customers happy and multitask by taking orders, watching the oven, and topping the pizzas.