Do you like this game?



Mini Golf Adventures





Category: Sports
Description: Embark on an exciting golf adventures as you complete a game of mini golf. Try and hit the golf ball into the hole in as few strokes as possible while collecting gems along the way to increase your score.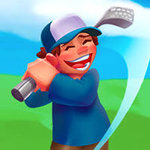 Mouse: Aim and hit the golf ball