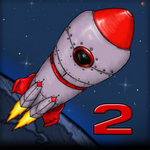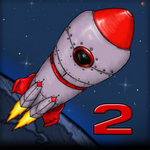 Play Now!
Into Space 2
To play this game you must enable flash, click the button below to enable.
Enable Flash
OR
1. Click the
i
or icon top left in the Chrome address bar.
2. In the Flash dropdown, select 'Allow'
3. Refresh the page.
Do you like this game?

Rating: 67 percent based on 22 votes.
Into Space 2
Genres :
Action
Description:
Launch your rocket into the air and manuver it around to collect as much money as you can and travel through the booster gates until you run out of fuel. Use the money to upgrade your rocket to fly even farther.