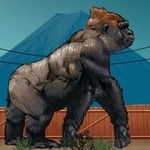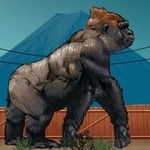 Play Now!
Big Bad Ape
To play this game you must enable flash, click the button below to enable.
Enable Flash
OR
1. Click the
i
or icon top left in the Chrome address bar.
2. In the Flash dropdown, select 'Allow'
3. Refresh the page.
Do you like this game?

Rating: 73 percent based on 85 votes.
Big Bad Ape
Genres :
Action
Description:
You are an angry ape who wants to cause as much destruction as possible. Walk around and destroy everything in sight by throwing cars, smashing buildings, and eating anyone that gets in your way.