Do you like this game?



Adventure Capitalist





Category: Strategy
Description: Adventure Capitalist is the world's best idle capitalism simulator. You are wealthy businessman and you are trying to grow you business to become a powerful empire that will make you super rich. Use your business skills to make the largest profit possible.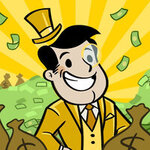 Mouse: Play